WHERE TO FIND OUR HONEY, MARKET OR RETAIL STORE:
Farmer's Market with Don, Molly, Misty or Gage. Las Vegas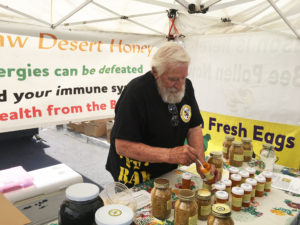 Saturday:        Tivoli shopping center (indoor farmers market) at the corner of Rampart Drive and Alta from 8am to 2pm.
Sunday:   
       8am to 1PM in the parking lot at the Sansome shopping ce on Eastern Ave two blocks south of the  215 hwy.
Look for all the white tents in the parking lot.
 Farmer's Markets with Dan and Jamie:
Sunday:           Craig Ranch park in North Las Vegas
Special, personal,  delivery in the Las Vegas, Henderson areas is available upon request. Phone # 775-513-4537
RETAIL STORES:
Best Hardware Store in Pahrump 7 days a week. At the intersection of Basin Rd. and Hgy 160
Acme General Store in Pahrump 7 days a week. Off Hgy 372 and West Street.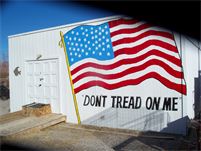 All our products:
BOTTLED HONEY,
BEE POLLEN, PROPOLIS, HONEY STIX, GINGER AND ROYAL JELLY

 can be purchased at the  farm  at  5731  South  Malibou  Ave. in

Pahrump

.   Look for the 15 foot American Flag painted on the frontof the store. Please call first

775 513-4537

 as we could be  working in the green houses where we can't see the gate.